Our 8th LOVE INC Gala Dinner & Auction was held November 4, 2023 and was a great success!!
Thanks to all our Sponsors, Donors, Live Auction Donors, and our Volunteers!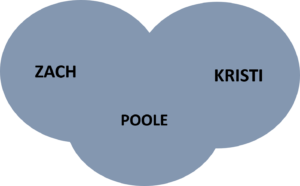 OUR SILENT  AND INDIVIDUAL DONORS....
Abby's Pizza
Allen Chiropractic Wellness
   Center
Al's Garden
Arctic Circle
James & Gina Audritsh
JoAnn Beck
Jon & Debbie Betts
Boschler True Value
Brown Insurance Agency
Susie Buck
Joseph & Rebecca Budge
Bullwinkles Restaurant &
  Wilsonville Family Fun            Center
Camp Dakota
Case Automotive
Charbonneau Golf Club
Chinook Winds Resort
Country Meadows
Elizabeth Amaya-Crawshaw      & Nate Crawshaw
Brooks Cullison
Dennys
Do It Best
Dumanovsky Plumbing
Eagle Landing
Elegant Nails
Elmer's
Enchanted Forest
Engle & Schmidtman
Evergreen Golf Course
Fessler Nursery
Flomer Furniture
Flora's Hair Salon
Focus Fusion
French Prairie Nursing
GK Machine Inc
GW Hardware
Bryan & Carla Galbraith
Gallucci's Pizzeria
Rich & Darlene Galster
Garden Gallery Iron Works
Georgia Getty
Gilbert House Children's            Museum
Gordon House by Frank     Lloyd Wright
Heartwood Memory Care
Hillcrest Inn
Hope Animal Hospital
Hubbard Chevrolet
Jan Juve
Paul & Karen Kirsch
Jen Cantu - Landmark
   Professional Mortgage
Langdon Farms Golf Club
Le Petit Bistro
Legacy Financial
Legacy Health
Les Schwab Tires
Long Brothers Building Supply
Los Cabos
Lou's Kitchen
Robin Mallory
Marquis Companies
McCully Realty
Miller Farm Bed & Breakfast
Mid-Valley Community Church
Miranda's Bakery
Mo's Restaurant
Dorothy Monnier
Monnier Family Trust
Dale & Sue Nelson
NW Children's Theatre
North Clackamas Aquatic Park
Oaks Amusement Park
Chris & Paige O'Dell
Linda O'Neal
OGA Golf Course
OMSI
Oregon Garden
Oregon Shakespeare Festival
Oregon State Credit Union
Papa Murphy's Pizza
Pat's Acres Racing
Patient Support Services USA
Pendleton Round-up
Pig 'N Pancake Restaurant
Pittock Mansion
Zach & Kristi Poole
Precision Carpet Cleaners
Pure Flight, LLC
Q Restaurant & Bar
Republic Services
Restore - Habitat for       Humanity
Safeway
Salon Whispers
Seaside Carousel Mall Laser     Tag & Arcade
Silver Creek Senior Living
TRU Collaborations
Judy Scholar
Teresa Sisto Hair Salon
Splat Action Paintball
Starbuck Coffee Company
State Farm – Justin Stearns
Sunbelt Rentals
Touchless Drive-in Car Wash
Triplett Wellman, INC
Umpqua Bank
Valvoline Instant Oil Change
Vista Balloon Adventures
Rosetta Wangerin
Warpaint Int'l
Wildlife Safari
Willamette Valley Bank
Willow Lake Golf
Woodburn Art Center
Woodburn Aquatic Pool
Woodburn Dragstrip
Woodburn Estates & Golf
Woodburn Fire District
Woodburn Foursquare Church
Woodburn Liquor Store
Woodburn Pet Hospital
Woodburn School District
Woodburn Vision Source
Wooden Shoe
Frank & Carolyn Woolston
Yes Graphics
MANY THANKS TO ALL OUR VOLUNTEERS.......
Auctioneer
 Bob Rhoades, Legacy Financial
Auctioneer Spotters
Steve Kufeldt
Bruce Thomas
Board President / Auction Emcee
Destinee Schuster
Auction Committee
Debbie Betts
Carla Galbraith
Darlene Galster
Dorothy Monnier
Irene Novichihin
Nancy Talbot
Melissa Tangedal
Rosetta Wangerin
Catering
Robin Mallory & Tami Wheeler
Guest Speakers
Leslie Chavez, Natalie Chavez & Rosetta Wangerin
Tech Support
 Melissa Tangedal
Woodburn Estates & Golf
Volunteers
Foursquare Youth Group
Love INC
Woodburn Young Life
Woodburn Estates & Golf